The Official Video for "Beautiful Day" is out now. Visit our youtube channel for more official music, audio and lyrics videos. Don't forget to like and share the video on all your favorite social media platforms. Thank you all so much for your continued support through the years...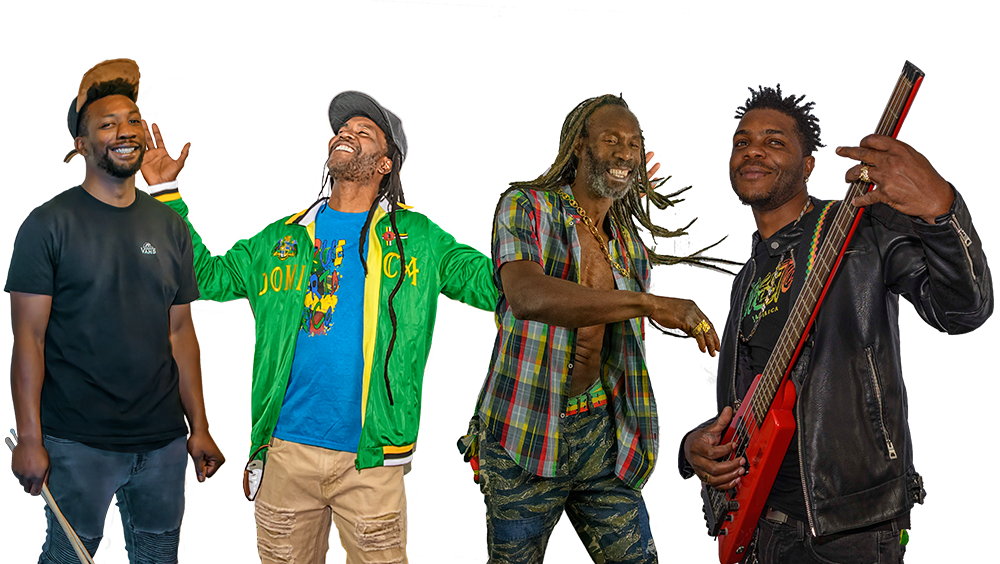 Stream Reggae is Maine's premier reggae band offering 100% authentic Reggae music from the heart and soul of the Caribbean. Immerse yourself in our original compositions and enjoy the deep roots reggae, soca, dancehall and zouk styles. Since Stream's creation in 1997 we have performed our energetic reggae/dancehall music at many local nightclubs and at festivals, cruises and colleges in Maine and all over the US. The band has opened concerts for many famous artistes such as Sugar Minot, Third World and Burning Spear on several tours.  In 2011, Stream was invited to perform at Merrill Auditorium's "Night of Relief" to raise money for victims of "9/11". In 2018 we released our 4th original studio album titled "Bounce to the Rhythm" on all major music platforms. We have delivered numerous hit songs such as "I like It", "Gimme The Weed" and "Move Along" that always get the fans going into a dancing frenzy whenever and wherever we play.
After over 22 years and countless performances at a number of venues, we have formed some memorable moments. We love meeting with people and fans as it brings overwhelming joy, laughter and good energy that will never fade away. This gives us the zeal to write, play and sing music that will last forever. We are currently working hard on our 5th studio Album so please stay tuned for more updates.
"Thank you Maine and our worldwide audience. Jah bless unto each and everyone"
Get in touch with Stream Reggae Band to have us play at your favorite events, parties, weddings etc. We perform at festivals, schools, weddings, cruises and private events.